The Doctor
Dr. LaTanya Bowman
Chiropractic Physician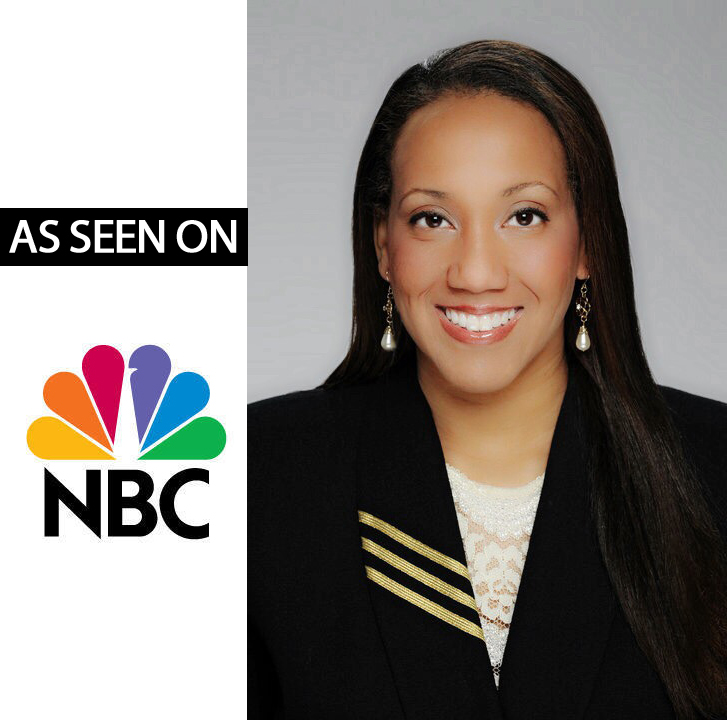 Dr. LaTanya Bowman is a Chiropractor and Owner of Discovery Chiropractic and Wellness Center in Charlotte, North Carolina. Dr. Bowman has been in the practice of making people feel better through chiropractic treatments for over a decade. She utilizes her knowledge and skills of Chiropractic Care and Sports Medicine to help patients maintain their optimal health and well-being. She looks forward to meeting with every patient and sharing the benefits of Chiropractic Care along with a healthy lifestyle.

Dr. Bowman was born and raised in Winston-Salem, North Carolina and attended North Carolina Central University in Durham, NC, where she received her Bachelor of Science Degree for Athletic Training in December 2000. During her tenure with both the Duke University Athletic/Physical Therapy Department (gaining experience at Michael W. Kryzewski Human Performance Laboratory, "The K Lab") and the Wake Forest University Athletic Department (under the supervision of Coach Jim Caldwell), she worked alongside leaders in the field. Throughout her training with athletes, she discovered the benefits of chiropractic treatment, which helped the healing process and enhanced peak performance.

Dr. Bowman continued her education at Parker College of Chiropractic in Dallas, Texas, and received a second Bachelor of Science Degree in Anatomy and a Doctoral Degree in Chiropractic in August 2005. As she continues to expand her knowledge of chiropractic, she has special certifications in the Webster Technique for care of pregnant women and is a Certified Kinesio Taping Practitioner (CKTP). At this time, she is presently working on her Certification from the Academy Council on Chiropractic Pediatrics (C.A.C.C.P.)
Dr. Bowman first opened her doors in 2016 and within the first 6 months of operation, she was listed as one of the top 20 chiropractors in the city of Charlotte. During this time of growth, Discovery Chiropractic and Wellness Center has been awarded 3 times in a row as one of the top 20 chiropractic offices in the Charlotte/Mecklenburg area, from 2016-2018 by Expertise.com.
In addition, Dr. Bowman has received numerous awards and recognitions. She is the proud recipient of the following awards: the 2016, 40 Under 40 Alumni Award from North Carolina Central University, the 2017 Trademark Women of Distinction Honors Edition, and the 2017, Top 25 Women in Business Award from Charlotte Business Journal.
Dr. Bowman has also been featured on WCNC Charlotte Today's Health segments, as well as the 31 Days of Biz for 2018 for the Charlotte Business Journal. Scholastically, she has written articles for The Charlotte Health & Wellness Magazine, and has led corporate health educational talks for various organizations, including the Discovery Channel.
Continuing in her passion for community outreach, Dr. Bowman's has partnered with local elementary, middle, and high schools in the Charlotte community. She has facilitated events that provide school supplies to those in need, backpack safety talks, health education seminars, and has mentored young children, helping them learn more about nutrition and about the importance of living a healthy lifestyle. Dr. Bowman has built relationships at the college level, as well, providing job career services for mock interviews, shadowing programs for prospective students who want to pursue careers in the health field, as well as supporting the externship medical assistance affiliate program for Brightwood College.
Dr. Bowman's office is conveniently located in the North Charlotte area for Chiropractic and Wellness services, where she continues to serve her community in the field of chiropractic.



Education
Bachelor of Science – Athletic Training – North Carolina Central University, 2000
Bachelor of Science – Anatomy – Parker College of Chiropractic, 2005
Doctor of Chiropractic – Parker College of Chiropractic, 2005
Certifications - Webster Technique, Certified Kinesio Taping Practitioner (CKTP)